ReefSave is a Non-Profit Volunteer Organization
ReefSave is a Non-Profit Volunteer Organization
ReefSave is a Non-Profit Volunteer Organization
ReefSave is a Non-Profit Volunteer Organization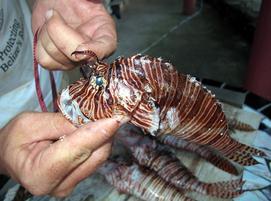 Every day, the reefs of the Atlantic Ocean and Caribbean Sea, are slowly being destroyed by the invasive Lionfish. The voracious Lionfish eat the juveniles of many species and upset the natural ecological balance. With no natural predators, they rapidly expand their numbers and range. The reefs are dying and with that, the source of food for other fish and humans too. You can help us change that.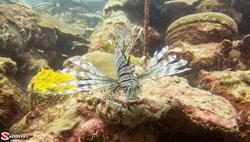 A Turning Point Invasive Lionfish
The Indo-Pacific lionfish is an invasive species in the Atlantic Ocean & Caribbean Sea. Lionfish are predators with a voracious appetite, no natural predators, and a rapid rate of reproduction. They are destroying the natural balance of the reefs by over consuming reef fish and juveniles, threatening marine life and the reef itself.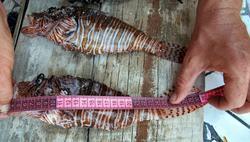 To do scientific research, education, and training to implement strategies that protect Western Atlantic and Caribbean reefs from loss of marine life, through practical implementations that create economic benefits for practices that promote self-sustaining long term reef health. The mission is set forth in the The Plan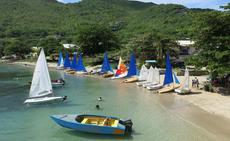 ReefSave is now focusing on a new model. Rather than trying to rely upon local fishermen to provide data, ReefSave will separate Trap Testing from Lionfish behavioral study. Trap testing will be conducted in the United States once we have secured a deep water drone.
Safety. Respect. Integrity. Teamwork. Excellence. Stewardship. Astonishment
The "Purse Trap" is a non-containment, no bait, trap that catches Lionfish with very little by-catch. The Lionfish are drawn to the white lattice called the Fish Aggregation Device (F.A.D.)
Former Prime Minister 0f St. Vincent and the Grenadines, Sir James Mitchell, endorses the ReefSave project at the Bequia "Open House" on 27 AUG 2018